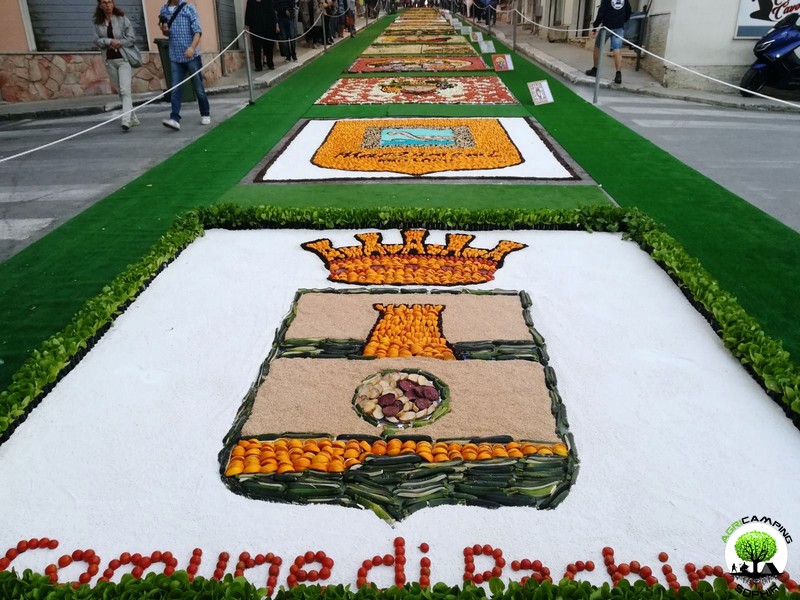 INVERDURATA 2018: "MARKETING" IMPROVABLE...
We were there last night. The stretch of Via Cavour next to Piazza Vittorio Emanuele di Pachino also this year was
set by sought-after fruit and vegetable mosaics
. Among the "colors", all the typical features of the territory, from cherry tomatoes to prickly pears, from citrus fruits to courgettes.This is the fifteenth edition of the now famous
inverdurata
, a competition of
plant mosaics
created by APAC, the Pachino Anti-crime Association, in order to promote the
legality
as the essential and founding value of the Pachino community. It takes place from 2004 to May (dedicated month, in memory of the Capaci massacre, to the victims of the mafias). The choice of the fruits of the earth is linked to the distinctly agricultural economy of Pachino, a city famous all over the world for the production of excellent tomato...