CHRONICLE OF THE CLEANING OF MARZAMEMI BEACH AND LETTER TO AN IDIOT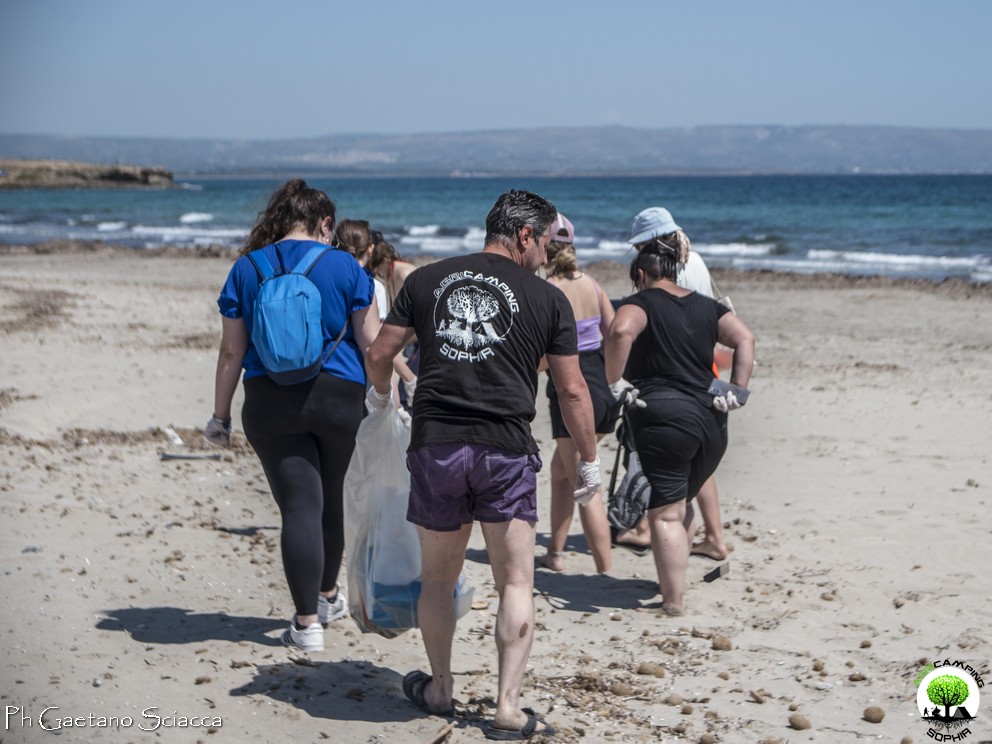 Photo Source: Gaetano Sciacca
On May 17, 2022, the students of the Erasmus "Think Green" project, organized by the association "Attiva-Mente" of Modica, together with the boys of "The Tree of Life" of Pachino, met to
clean up the beach of Marzamemi
, in the
Spinazza
district, collecting everything that does not exactly fall into the categories of shells, sand or algae.
Armed with bags and gloves, they then beat every square meter of public beach, filling numerous bags with all kinds of waste (it seems evident that bathers have erroneous beliefs about the biodegradable properties of glass and plastic). Gaetano and I, as companions, crashed into the pleasant collection activity and, between a broken sink pipe and an empty bottle of discount beer, from time to time we took the opportunity to take some photos (him) and enjoy ourselves in strokes in a more than free style among the waves of the sea (me).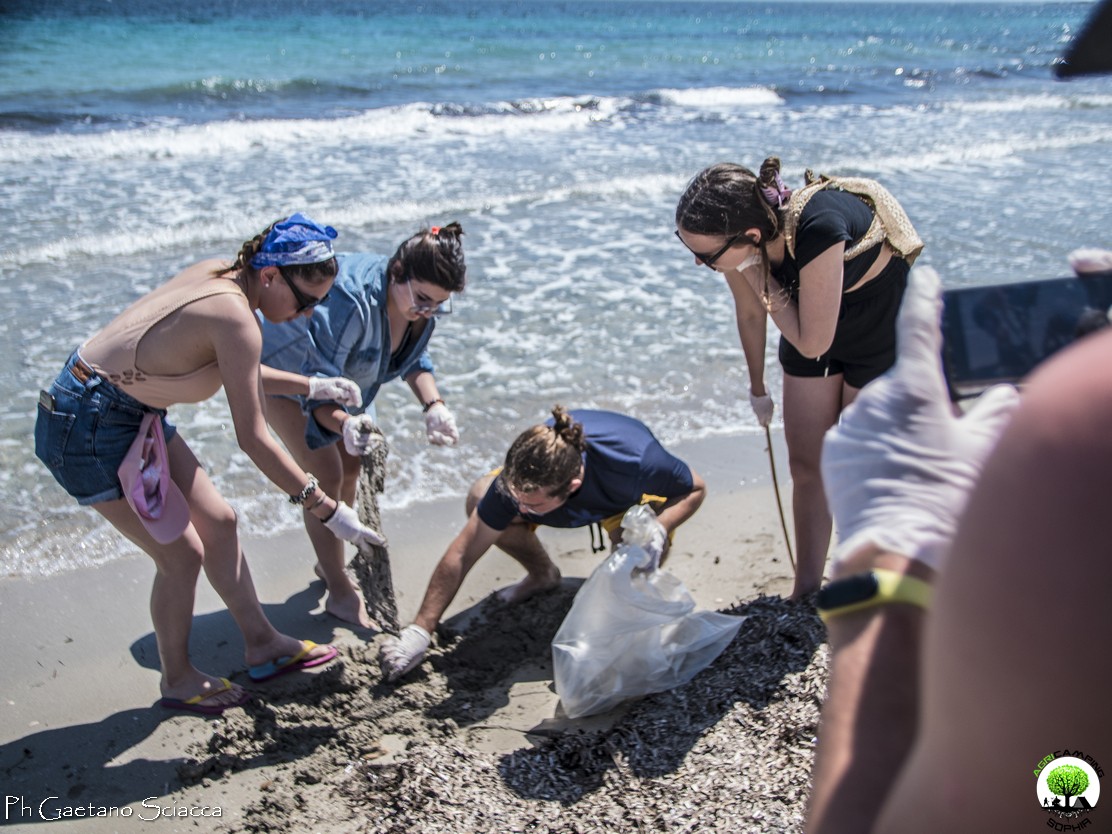 Everything seemed to go as smoothly as oil, with the sun laughing on the nape of the neck, selfies galore and an improvised young bull with a beach volleyball (by the way, Odysseas, sorry for the stomp...), when Gaetano meets a character from Gallic-Citerioric accent, probable seaside entrepreneur (certainly successful), who sarcastically chuckles at the
presence of young Ukrainians
intent on cleaning the same beach on which he will then make money with his deckchairs and umbrellas, stating that he does not talk about "these things "(but what things?)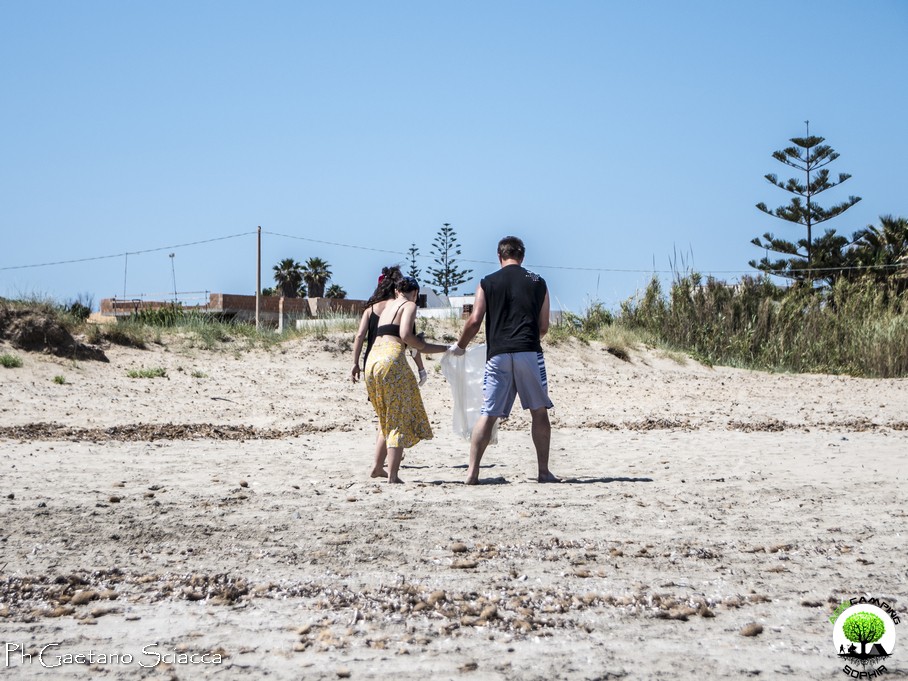 In times of "military special operations" it is not difficult to understand what he was referring to. And it's terribly sad. Dear entrepreneur "friend", said the good Wittgenstein (no, he is not an Austrian footballer and has never played in AC Milan...) that
what we cannot talk about is better to be silent
. So you do well not to talk (inappropriately) of "these things". Text by Antonino Rampulla
Translation by my dear friend Google Translator (because Gaetano works today...)
Text Source: Antonino Rampulla
ARCHIVE NEWS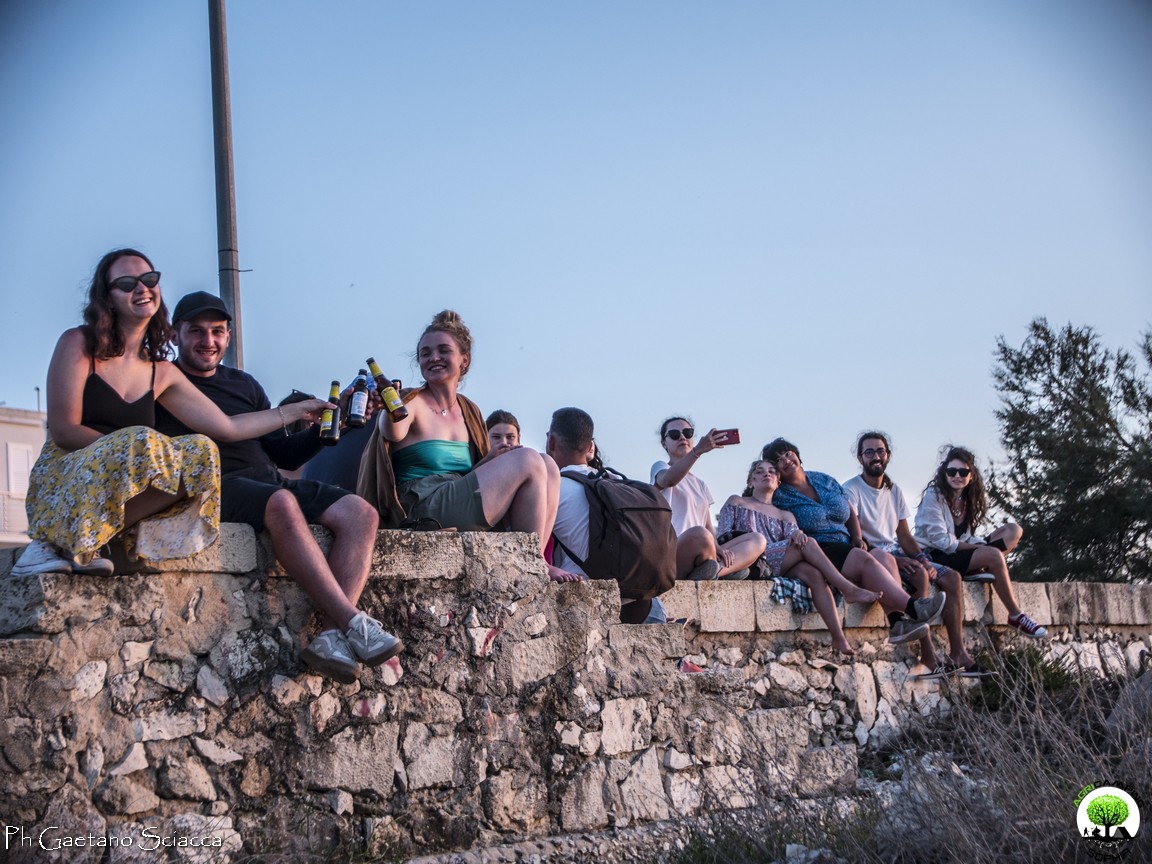 THE SENSE OF OTHERS - REFLECTIONS ON AN ERASMUS
In 1994 Anthropologist Marc Augé published one of his most important and influential literary works: "The sense of others. Current anthropology". Close to the philosophical thought for which "the identification of oneself occurs only in the relationship with otherness", he wrote about how the attempt to understand the Cultural Other was a reflection of the search for one's own cultural identity.In a world that travels swiftly towards supranational political structures, I found I have much less in common with my neighbor than with a Romanian girl or a Georgian boy... In the years when nationalisms are sadly making a comeback, we can still really talk seriously national identity? In other words, are we really sure that the average 20-year-old Russian cares about Putin's "sense" of national identity? This is a purely theoretical discourse, considering the regime's propaganda.I have...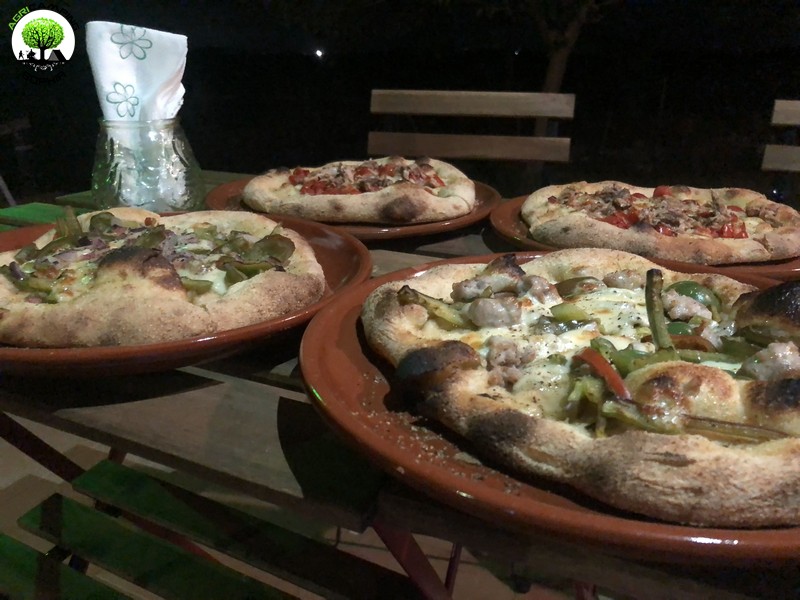 FROM "PANI I CASA" TO "SCACCIA": GENESIS OF A SICILIAN PIZZA
U pani i casa I have vivid childhood memories in which we "went down" to Sicily, in Pachino, to spend the long summer holidays with my grandparents, during which I had the pleasure of attending one of those social rituals with an ancient flavor several times, handed down for who knows how many generations, common to most Sicilian rural families: the preparation of pani i casa. Until the end of the 1980s, at my grandparents' house, with the help of my mother first and my uncle then, the pani i casa was made weekly, then much more rarely, up to the almost complete abandonment of the habit (probably due to the spread of bakeries more and more close at hand or, simply, to the evolution of different ways of life). In my grandmother's story there is the nostalgic tone of the ancient, of the flavors of the past which, by dogmatic definition, were better than those of today... My mother,...
ONLY PROPAGANDA? REFLECTIONS ON AN INVASION
I write this third post on the war in Ukraine as a pretext for my personal need to investigate, to understand an event after which the world will certainly be, in one way or another, radically different. The difficulty, ever since concrete winds of war began to blow last year, has been trying to intercept the most "objective" information possible. The metaphor is the recent Bucha massacre : not only do the Russians deny that their armed forces are responsible but even claim that it is all Ukrainian (and Western) hype to discredit them. Putin's "special operation" would have been triggered at the request of the Russian speakers of the Donbass, with respect to whom Kiev, since 2014, would have even planned a genocide: at this point I would rather tend to believe the OSCE observers, of whom I have already written in a previous post, whose narrative is substantially different. If we wanted...
FROM THE ATTRACTIVE OF NATO TO THE ALLEGED GENOCIDE IN THE DONBASS
This "post" is the result of my personal need to better understand the flood of information and opinions that are investing us in these days on the conflict between Russia and Ukraine. In particular, I tried to understand if the expansion of NATO is really the main engine of Putin's actions, if it is right to force Ukraine to a possible future as a buffer state and if there really has been a genocide of Ukrainian citizens in the Donbass of Russian ethnicity. BORN BETWEEN LIGHT AND SHADOWS NATO was formed shortly after the end of the Second World War, with an implicit anti-Soviet function: the isolation of West Berlin in 1948 by the Red Army, which forced the Western powers to organize an airlift to supply it, was the decisive fact at the birth of the North Atlantic Alliance. In the text of the Treaty there is however a constant self-subordination to the United Nations (of which,...
UKRAINE : JUST PRETEND TO KNOW WHAT NOT TO DO
The thousands of people who last night, February 24, 2022, crowded the squares of the main Russian cities to protest against the invasion of Ukraine , aware of the risk of suppressions and arrests (which took place on time), are carriers of the strongest critical and ethical stance of these unfortunate days. It is the evidence of how much the arbitrary historical exploitation, dangerous because if they became accepted customary they would justify any ambition of "D'Annunzio" (including the Chinese claims of Taiwan ), are considered insane even by a good portion of the Russian population. The urgent question to be resolved concerns the rules of relativism . Speaking only of what I have direct memory of (having personally experienced all the media narrative), I wonder what is "ethically" the difference between the invasions of Kuwait, the abuses of Milosevic, Assad or Gaddafi,...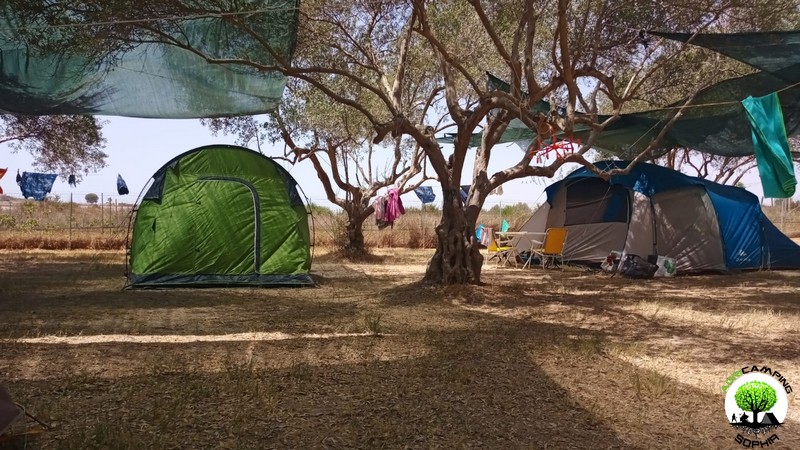 How a campsite is born and evolves - The cynical truth
THE SOCIAL CONDITION I come from a family that has acquired relative economic well-being over time, not because of some kind of arcane passive income, but simply because of my father and my mother's career choices and financial management. All my grandparents were in fact simple farmers who, thanks to hard work in the countryside, were not sick but did not even sail in gold. However, they were doing well enough for their children to study. As the son of peasants, my father was thus able to retire as a General of the Italian Army. WITHOUT MONEY YOU CANNOT SING MASS To set up the campsite, I tried to intercept the funds that Europe donates through the Region of Sicily. However, between the presidencies of Cuffaro and Lombardo, those funds were "frozen" (there were but for the moment unavailable ...) In any case, to access those non-repayable loans in the very attractive...
DON'T CALL HIM MAESTRO - TEN SONGS WE WILL NEVER GET LISTENING
May 18, 2021: what unfortunately happens at any moment, for some time, we knew would happen. The tired voice of his farewell, of his spiritual will, Torneremo ancora , written jointly with his friend Juri Camisasca, former author of the splendid Nomadi , already betrayed the hope of his return to the scene. Sorry if we skip yet another copy / paste of life, death and miracles by Franco Battiato . You can read about him what you want, wherever you want, because a lot has been written in recent days, perhaps even a little hypocritically. Simply, do not call him Maestro , because several times he has publicly expressed discomfort towards the epithet that, when one realizes the incredible scope of his artistic and cultural vein, the same ones who first denigrated it for its avant-garde beginnings, gradually hastened to repeat parroting. Here, instead, we want to collect his the ten...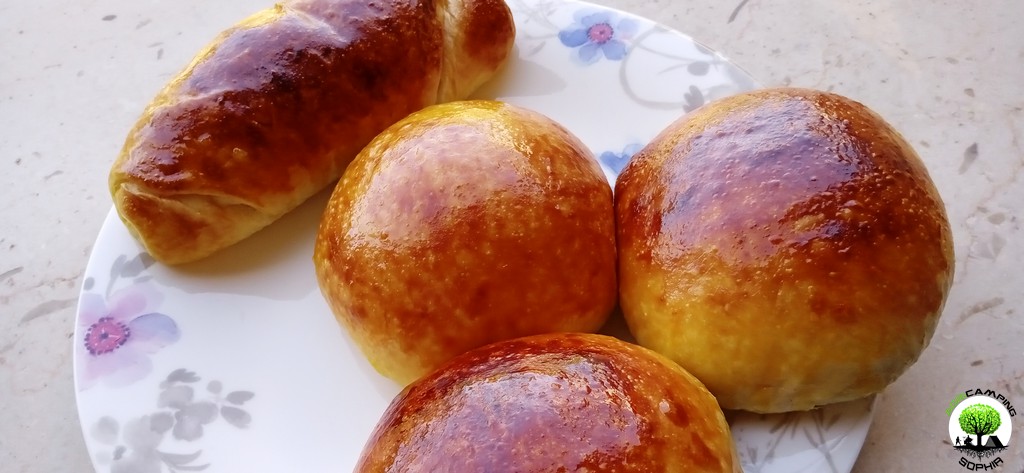 CHRONICLE OF A RECIPE: WHEN BRIOCHE RHYME WITH LARD
We confess: due to regional parochialism and a healthy excess, we would have preferred to use our olive oil and our flours (various semolina and Majorca ). We tried. We have done countless experiments. However, we must surrender to the evidence. We got the best results with the ingredients we constantly cheered against: manitoba and lard. About manitoba we have already spoken extensively several times: it is essentially a flour of strength made from soft wheat, unfortunately for the most part imported. What is lard instead? Lard is a food fat obtained by cooking the fatty tissue of the pig (in particular from the dorsal and adrenal area), filtered and left to cool. In Sicily, during the Spanish domination (between the sixteenth and seventeenth centuries), the ancient Spanish term saim indicating lard, became saime (which we have heard repeatedly pronounced to...