Dear "hospes" you are visiting our site, maybe because you are in the neighborhood, maybe because you would like to organize for the next summer holidays, we warn you that UNTIL THE FIRST HALF OF MARCH WE WILL BE CLOSED for maintenance, then until May we will open only by reservation or for spring topical appointments. Instead, from June to September we will be in full operation.

If you want and you are already certain of the period of your holidays, you can already choose accommodation and book! See you soon! ;)
LAST MINUTE
Bungalow Socrate bookable from 22 to 27 July
AGRICAMPING SOPHIA
Dear internaut, welcome on our website!
Who are we? We are a team of musicians, historians and phiosophers, determineted to work in our land! How? Just returning at the land… We learn by our scout experience and peasant origin, and we created a rural tourism activity in one of the most pleasant part of Sicily: a camping specialised for tents. But we have also a village area with bungalow and mobile home. We are in a strategic point to visit southeast Sicily: near Marzamemi and Pachino, in the municipality of Noto, close to the wonderful Vendicari Natural Reserve and the beautiful sand beaches of San Lorenzo. Our camping it's a good staging area to discover the baroque and the archaeological sites of Noto, Scicli, Modica, Ragusa, Ispica and Rosolini. Moreover we are a few kilometres from seafaring village of Portopalo Capo Passero and the sand beaches of Carratois, Costa dell'Ambra and Granelli. In a few time you can reach Siracusa, Palazzolo Acreide and its Greek theaters.
There is no entry to camper, roulotte or air camping, because our trees are trimmed to satisfy the needs of tent campers. To eat and to shop. Near the Agricamping Sophia is located the
Vini Sultana
with tasting menu of typical products and their elegant wine, and a dedicated menu to our clients. For breackfast and dinner you can enjoy our kiosk. The nearest supermarket is a kilometre away.
If you want a typical tourist village, we aren't! We don't have a pool, because the pools are anywhere in the world, but our beaches and our sea no.. Nobody will try to involve you in games or line dancing, but if you play an instrument or singing, you can have a jam with the staff!
Pay attention, please! In our camp the garbage must be collected separately!
Agricamping Sophia staff

Go to the Camping Rules
TENT
PLACES
Tent Pitchs, served by electricity and water (only for drawing), are distributed under the shadow of a fruit and olive tree groves, along 5700 square meters.
BUNGALOW
SOCRATE
The "Socrate" Bungalow is the right accommodation for those families or friends groups of 4-6 persons, who need large spaces.
MOBILE HOME
ARISTOTELE
It is the right accommodation for those who even if loving an essential, in contact with nature, vacancy, does not intend to reject some comforts.
BLOG NEWS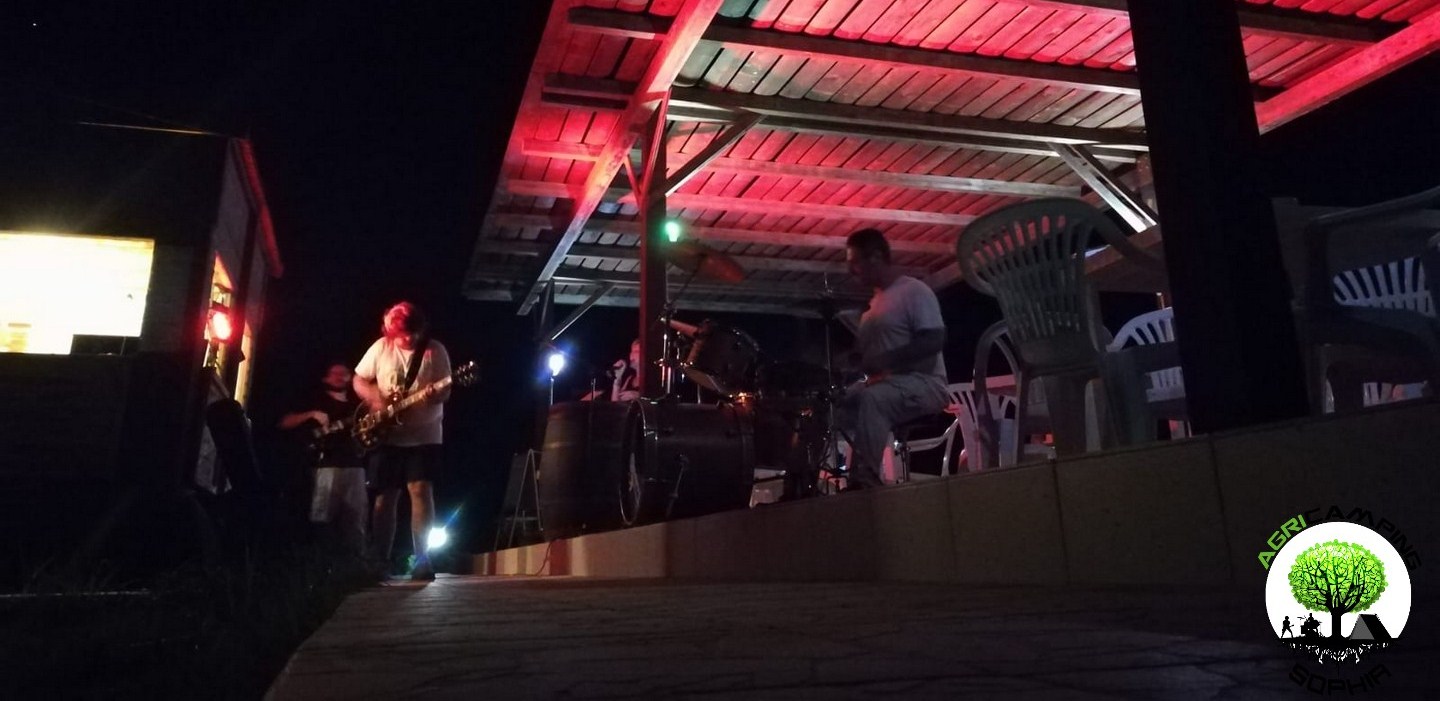 MAHMOOD MONEY SEMISTER REVIEW
Diciamola tutta:
non avrei scommesso un solo euro sulla vittoria di Mahmood
al Festival di Sanremo. Non tanto per la lontananza del brano proposto dai canoni tipici della canzone
sanremese
, quanto semplicemente perché non credevo potesse piacere al tal punto. In realtà il verdetto popolare (tramite il televoto) avrebbe premiato l'artista Ultimo, tuttavia la
giuria demoscopica
(ossia un campione di 300 abituali fruitori di musica), la
giuria della Sala Stampa
(formata cioè dai giornalisti accreditati) e la
giuria d'Onore
(composta sia da esperti del settore, sia da
vip
che con la musica non c'entrano proprio nulla…), ha decretato la vittoria di
Soldi
di Mahmood.
Il cantante Ultimo, tramite un video recentemente postato su Instagram, avrebbe in buona sostanza gridato allo scandalo per l'arbitrario...