TORRE FANO: FOR 2500 YEARS THE SHOULDERS HAVE BEEN LOOKING AT US FROM THE PIRATES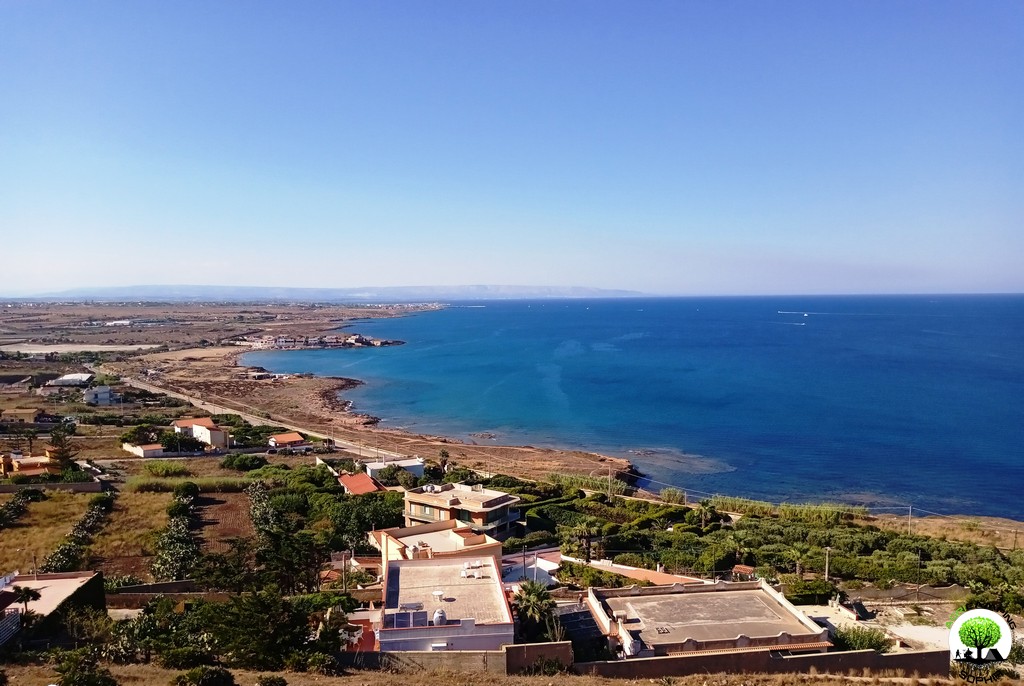 Photo Source: Antonino Rampulla
When and why it was built
We know that in 1526 Torre Fano was
partially destroyed by the barbarian corsair Dragut
(actually admiral of the Ottoman fleet, viceroy of Algiers, lord of Tripoli and Mahdia), habitual of looting and raiding on the Sicilian coasts. The phenomenon of
barbaresca
piracy (from
Barberia
, that is the name with which the Europeans from the Middle Ages defined the African Maghreb, inhabited precisely by the
Berbers
), politically connected to the Ottoman Empire, between the 14th and 19th centuries it was a real scourge for the development of the Sicilian coasts. The barbarian corsairs did not limit themselves exclusively to boarding and raiding ships but were also protagonists of the
deportation and enslavement of thousands of Sicilians
(for example, in Lipari, in 1544, 9000 people were deported), for them a significant source of income (a young European slave could cost even more than one house).
In 1583 the military engineer Camillo Camilliani was commissioned by Viceroy Marcantonio Colonna, on behalf of Philip II of Habsburg, to survey the defensive and sighting structures of the south-eastern Sicilian coast in order to oppose a more effective resistance to the increasingly frequent pirate raids. Camilliani, however, described Torre Fano as a
poorly functioning structure
, to be overlooked in favor of the more urgent fortification of the island of Capo Passero. It would therefore seem that the construction of Torre Fano took place no earlier than the fifteenth century precisely as a response to the growing pirate phenomenon.
However
the first construction of Torre Fano is likely to have its roots in the Greek era
, certainly not before the foundation of Syracuse (733 BC) and its important sub-colony Kamerina (598 BC),
part of a complex of coastal towers
that put the two
polis
in communication through the lighting of
fani
for defensive purposes.
In Sicily, given the continuous succession of different dominations, architectural over-structuring is frequent: for example, the cathedral of Syracuse is built on a Greek temple, which it has incorporated. Considering in parallel the genesis of the nearby Torre Stampace, built in 1353 by order of Pietro d'Aragona, on the remains of a Roman fortress inside the
polis
Eloro, therefore probably in turn on a pre-existing Greek structure , it is plausible that Torre Fano, although remodeled several times throughout history, has kept
original base and nucleus
. Never exceeding ten meters in height and six in diameter, thus not being able to accommodate a military garrison or a cannon due to its small size, it has maintained its unique function of
signaling tower and lighthouse for mariners until the beginning from the 18th century
.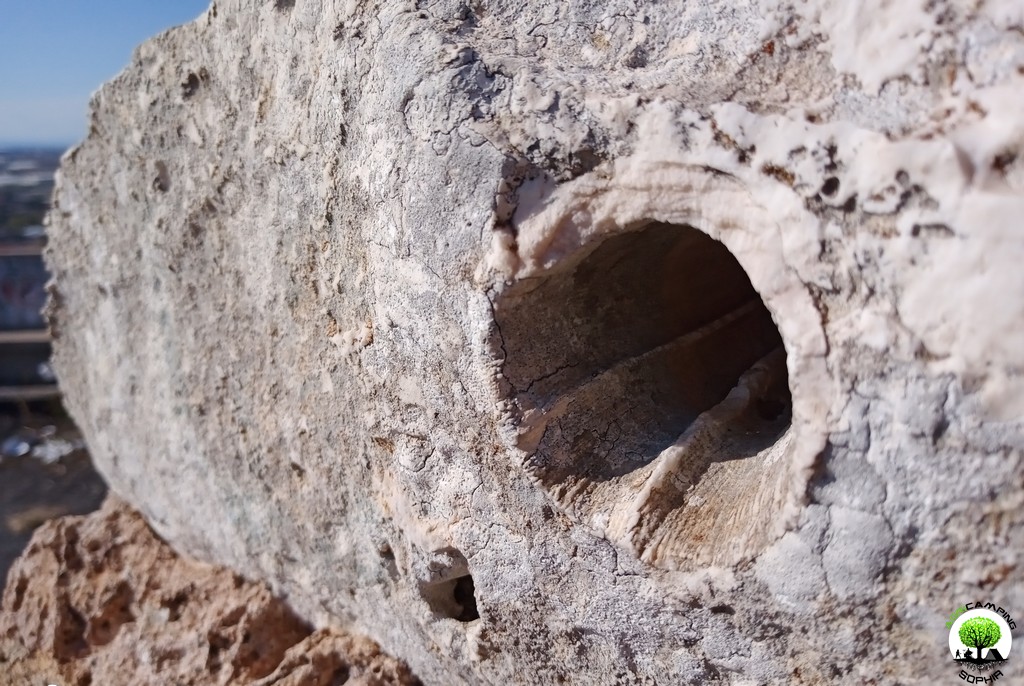 What were the fani
The term
fano
is more likely of Greek origin than Latin. The Latin
fanum
meant for the Romans
sacred, votive
place, so it has little to do with a military watchtower. The Greek (transliterated)
phanos had the meaning of umination
(from which, for example, the Italian
fanale / derives em>), by extension of tower with lighthouse functions. The reports were made by lighting particularly fuming fires, on their top.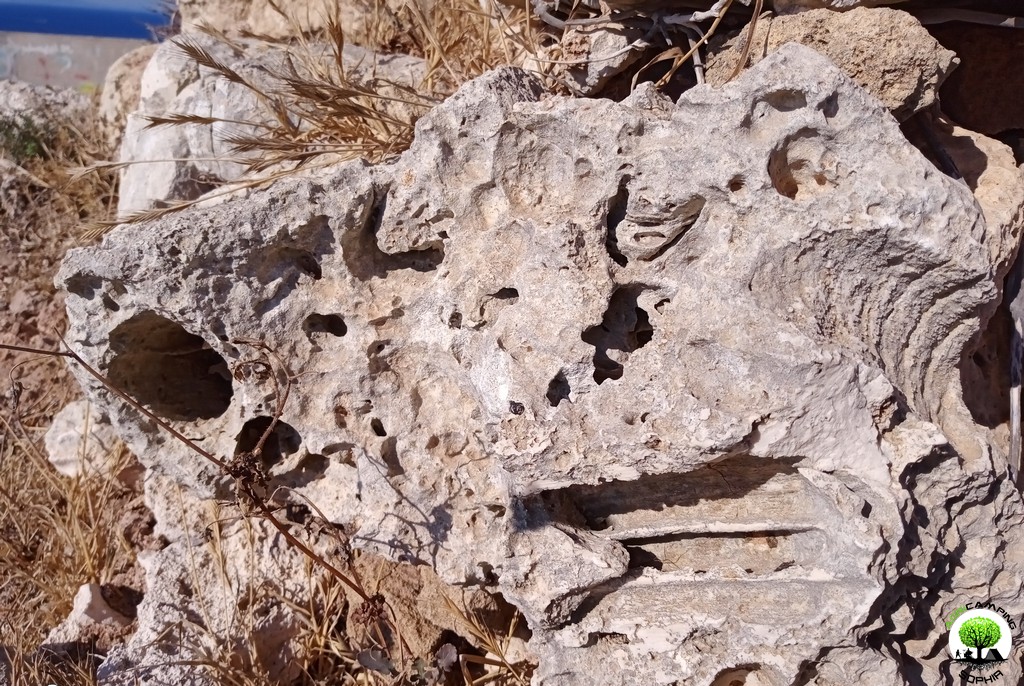 The fossils of Torre Fano

Probably those who felt that no form of protection and protection was necessary for Torre Fano, would have thought that after all it was only a pile of few stones. However, in addition to the intrinsic historical importance as military architecture of plausible Greek origin, a paleologically and anthropologically interesting fact is added: the stone with which it was built has evident fossilizations for demineralization strong>, or fossil casts.
It can take millions of years for a fossil to form. And this is not an easily verifiable and frequent phenomenon ) . A living organism, in order to become a fossil, at the moment of death must find itself in a very short time wrapped in a very fine englobing sediment, so as to be completely and quickly isolated from the external environment, sheltered from aggressors biological, chemical and mechanical (e.g. bacteria, scavengers, water). In fact, Torre Fano is located in a very ancient area and the nearby Calafarina and Corruggi caves testify to an anthropization well before the Greek colonization. It is in fact between Marzamemi and Portopalo di Capo Passero close to an area that should be studied much more in depth than what was done at the beginning of the last century by the archaeologist Paolo Orsi, that is district Cugni, in which there are also evident traces of Greek and Roman settlements, but the existing laws in Italy encourage put any finds quickly back into the ground ).
It is unlikely that the builders of Torre Fano had chosen the material with which to fill the core of the structure with capillary attention, selecting almost exclusively stones with fossil traces (among other things, for what purpose?) Even less likely is that they had transported it from a place far from the one chosen for its construction. In short, those stones were there and those used.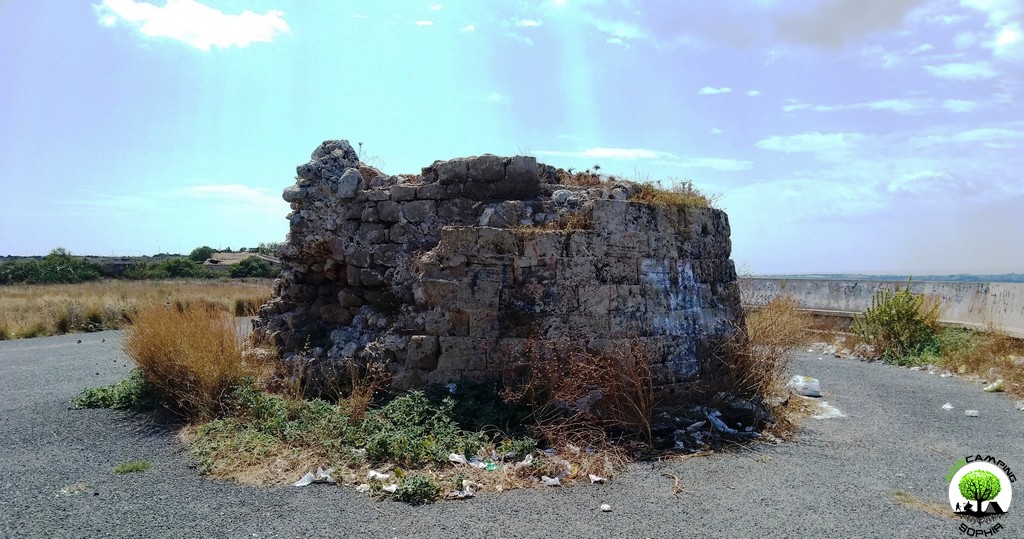 What remains of Torre Fano

Today the ruins of Torre Fano lie in a square with an incredible panorama of the Gulf of Noto, at the mercy of improvised writers and who would like to make it an ecological island for the collection of undifferentiated, without a shred of fence or a sign with that minimum of historical information that could perhaps make those who intend to carry out their love intentions on these desist.

To learn more, I recommend reading the text Torre Fano by Antonello Capodicasa and Pachino over timeby Giuseppe Drago.
Text Source: Antonino Rampulla
ARCHIVE NEWS
TRIPADVISOR BUSINESS ADVANTAGE? 400 EUROS LESS IN POCKET...
Well yes... we succumbed to the "system"! Despite our enormous concerns about it , at the end of the month of In August 2019, we were persuaded to shell out around 400 euros for the TripAdvisor Business Advantage package. What would we have liked to achieve? Visibility in the default ranking of TripAdvisor, that is the one relating to the quality / price ratio. Before entering into the contract, to the Business Development Sales Executive from whom we were contacted and subsequently also to the Senior Customer Success Executive, we explicitly expressed the sole need to have visibility in the default sort order. We were therefore told that the Business Advantage package would give us the opportunity to insert our own Special Offer that would allow us to be included in the ranking according to the quality/price ratio . Was that actually the case? No, because whoever pays more actually...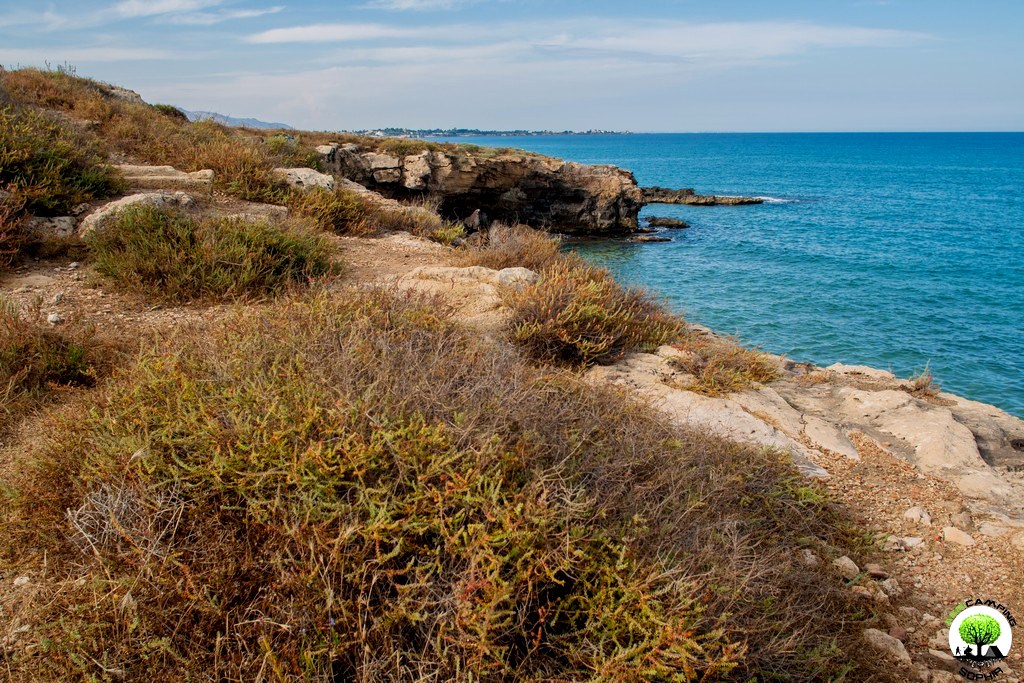 THE PORT OF ELORO
We have already spoken extensively about Eloro here and here. It is no secret that he considers it among the most fascinating places in the district and when I have the opportunity, for example to act as a guide to some friends, I go there with pleasure. Just during one of my last walks along the "path" that "connects" the beach of Eloro with the Pizzuta beach, I had the opportunity to focus on some rock formations that, given their particular shape, have always aroused my curiosity, suggesting not only that they had nothing natural (and therefore they were linked to the archaeological remains abandoned behind the fence) but also that that stretch of jagged coast, between the two splendid sandy beaches, in the past had to present itself in a radically different way.However, I have a duty to clarify that walking that "path" (which I am not by chance writing in quotation marks,...

ESISTENZIALISMO E ALTERITÀ IN "FUORI DI ME"
Se non lo avessi saputo prima, mai avrei potuto pensare che Fuori di Me fosse uno spettacolo realizzato non da navigati attori teatrali, bensì da comunissime persone che solo lo scorso gennaio si sono avventurati nel laboratorio di creazione teatrale condotto a Messina da Lelio Naccari, che quindi fino a qualche mese prima fossero bianche delle basi minime per sostenere un tale impegno teatrale. Anche se nessuno a conoscenza della genesi di questa performance avrebbe mai preteso che tecnicamente dessero più di quanto dato, aprioristicamente perdonando quel paio di fisiologiche sbavature, tra i nove novelli performer teatrali alcuni non stonerebbero affatto in una compagnia di attori professionisti. Bisogna dunque dare atto a Lelio Naccari del magistrale lavoro svolto, plasmando dall'eterogeneo capitale umano a disposizione un affiatato gruppo di attori in grado di incollarti sulla...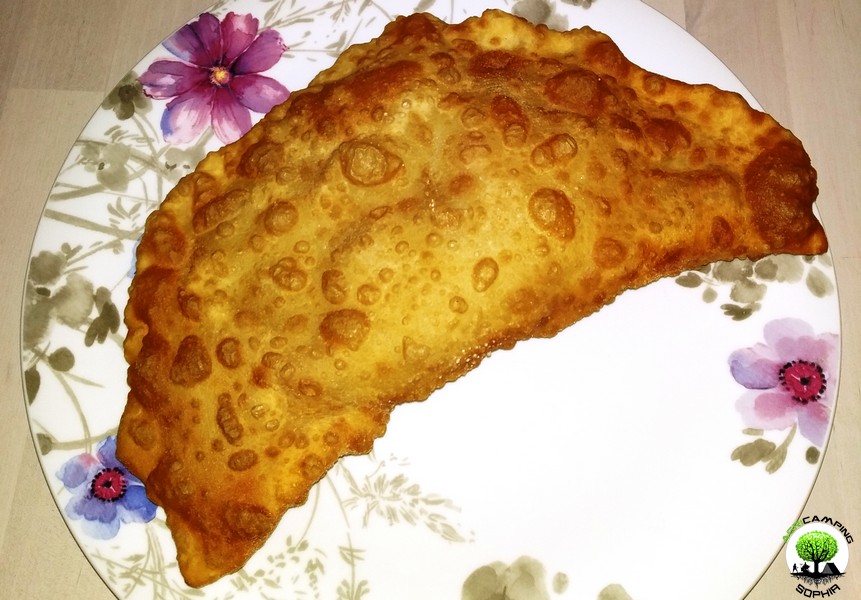 THE PYTHON OF MESSINA IS NOT A SERPENT...
Like the traditional focaccia, the pitone is a typically Messina delicacy. Unlike the arancino/a which with alternating fortune is You can taste it in every corner of Sicily (taking duly into account that each province proposes its own version and a specific ending), the python can be tasted almost exclusively near the Strait City.Of popular origin, like the vast majority of traditional dishes, the python is similar to a fried calzone with unleavened dough. The name, widespread among most of the people of Messina and in the rotisseries of the city, would seem to be a distortion of the dialectal piduni which means foot, since its shape would resemble a large foot.However, as far as the origin of the name is concerned, at least they are possible two other keys to understanding that have their roots in Greek Sicily. The first concerns an assonance with the Apollonian priestesses, the...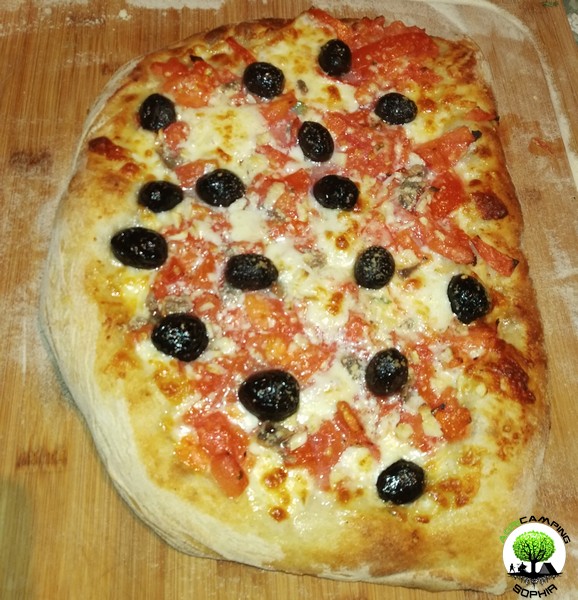 PIZZA? BETWEEN MESSINA AND PACHINO, AMONG FOCACCIAS AND SCACCE.
On the review of Cracco's pizza margherita , the hypercritical social media people , made up of the brilliant minds of far-sighted economists, navigated football coaches, colleagues tout court by Pico de Paperis and expert chefs, from the only distracted look to the many photos available on the web of the now famous and controversial dish, he has even doubted his edibility ... However, regardless of the time "lost" (certainly not for his pockets ...) to judge judgments of the competitors of Masterchef, an experience that has so distracted him from the kitchen to cost him a Michelin star , it is likely that the fame of Cracco in the kitchen (strictly Scavolini, mind you ...) is not only due to the television role. I therefore wonder in what capacity he may utter a word about those who, at any rate, overuse the gourmet attribute are at best able to associate the Big Mac ......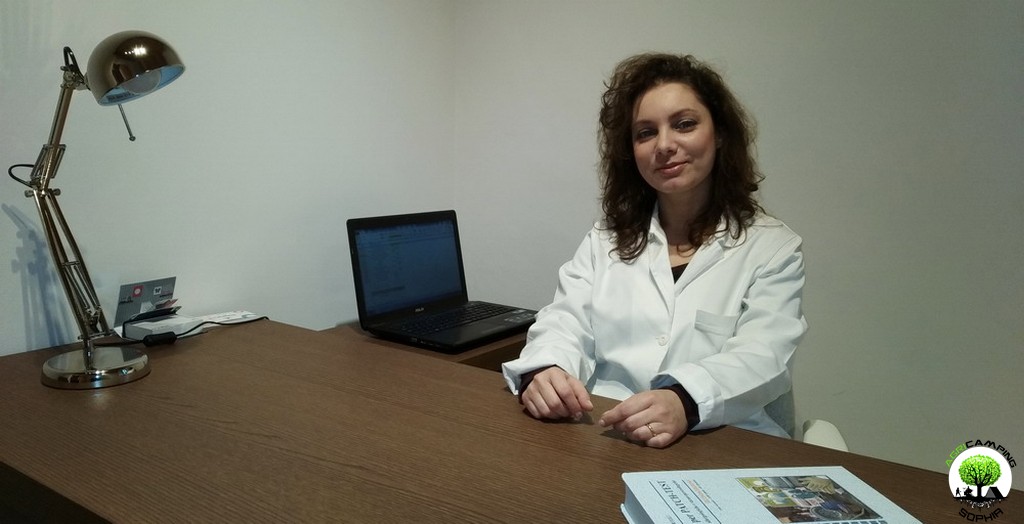 ALLERGOLOGICAL VISIT IN SICILY
With the succession of the spring season is approaching also the period in which they will be put to the test not only the blades of the lawn mower (given the flourish thriving of all types of grass on every corner dell'Agricamping Sophia), but also our poor nasal mucosa and our panting bronchi, despite the attempt of improbable slalom between various pollens and inflorescences of olive trees . And yet we certainly can not avoid the many maintenance and "updating" jobs in order to make the stay of our future guests more pleasant in our rural accommodation.So, let's start, all the allergic tests necessary to determine with discrete accuracy of what drugs our body needs in order not to lose the right force to perform the jobs mentioned above!Whom to contact? If you are in Sicily, in particular in Pachino (in the free municipal consortium of Siracusa ) or Messina , I strongly...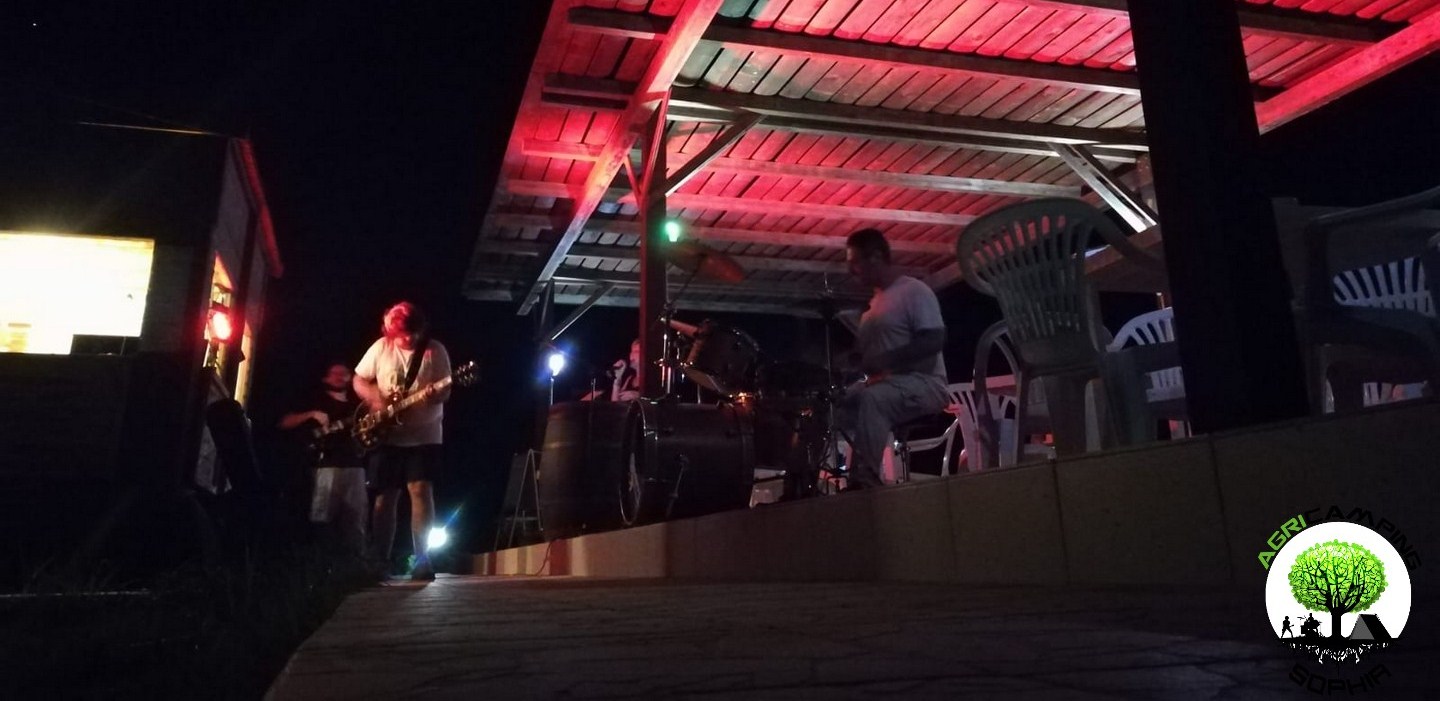 MAHMOOD MONEY SEMISTER REVIEW
Diciamola tutta: non avrei scommesso un solo euro sulla vittoria di Mahmood al Festival di Sanremo. Non tanto per la lontananza del brano proposto dai canoni tipici della canzone sanremese, quanto semplicemente perché non credevo potesse piacere al tal punto. In realtà il verdetto popolare (tramite il televoto) avrebbe premiato l'artista Ultimo, tuttavia la giuria demoscopica (ossia un campione di 300 abituali fruitori di musica), la giuria della Sala Stampa (formata cioè dai giornalisti accreditati) e la giuria d'Onore (composta sia da esperti del settore, sia da vip che con la musica non c'entrano proprio nulla…), ha decretato la vittoria di Soldi di Mahmood. Il cantante Ultimo, tramite un video recentemente postato su Instagram, avrebbe in buona sostanza gridato allo scandalo per l'arbitrario principio della preminenza popolare rispetto alle tre giurie di fatto...

MY FOCACCIA...SICILIAN
Culinariamente cresciuto tra Messina e Pachino, dilettandomi tra forni e fornelli, ho per forza di cose sviluppato una visione sincretica della cucina siciliana, in special modo dei prodotti panari. La cucina regionale è infatti estremamente varia e differente da provincia a provincia. La ragione è storica: vari e differenti sono stati gli influssi culturali delle tante dominazioni susseguitesi e accavallatesi, le quali hanno più o meno contaminato determinate zone della Sicilia. Complicato identificare un chiaro filo conduttore tra il cous cous trapanese, la scaccia ragusana, la cipollina catanese, la pasta con le sarde palermitana e le braciole messinesi. Un tour culinario della Sicilia si rivelerebbe talmente ricco e complesso da non scontentare nessun palato. Tuttavia non bisogna stupirsi se in una rosticceria messinese non potrete mai assaggiare una scaccia ragusana e in una...