The kiosk ( BREAKFAST and DINNER) will be open til the morning of SEPTEMBER 4
.
From AUGUST 21 we won't be on a permanent basis in the RECEPTION: notify us of your arrival by phone, a couple of hours before arriving.
WE DO NOT ANSWER THE PHONE between 1:30 pm and 4:00 pm and between 8:30 pm and 8:30 am.
Update on the
tourist tax
: unfortunately the Catania TAR rejected our request (and another thirty structures) to suspend the resolution through which the Municipality of Noto
increased the tourist tax rates
. Unfortunately this summer we will be forced to ask you for more money for this dusted off
ius passi
in favor of local "feud" in financial difficulty.
NO CAMPER, NO CARAVAN, NO AIR-CAMPING
: we do not provide any service for campers, caravans and similar.
AGRICAMPING SOPHIA
Who are we?
We are a group of musicians, educators and "philosophers" who have decided to roll up their sleeves and come up with a way not to leave their land ...just going back to the land. Leveraging on our proud scouts and peasant roots, we set up an specialized camp site, for tents only,in one of the most enchanting places in Sicily. However, if you do not want to give up too many comforts, we also have a "village" area dedicated to wooden bungalows, mobile homes and glamping tents.
Where are we?
Between Marzamemi and Pachino, in the municipality of Noto, close to the Vendicari Reserve and the sandy beaches of San Lorenzo, a strategic area to easily visit the south-eastern Sicily, especially the Baroque and archaeological areas of Noto, Scicli, Modica, Ragusa, Syracuse, Palazzolo Acreide, Ispica and Rosolini. We are also a few kilometers from Portopalo di Capo Passero and from the caribbean beaches on the Mediterranean such as Carratois, Costa dell'Ambra and Granelli.
Where to eat?
In addition to the countless excellent catering activities that the area offers (but which we will be pleased to tell you about it in person...), inside the campsite we have a kiosk in which we offer lively breakfasts and quick dinners, with particular attention to typical local products. Moreover from the campsite it is possible to directly access the adjacent
Sultana Wines
.
Where to shop?
Within a few kilometers there are at least three supermarkets, various farms that sell their excellent fruit and vegetables and in Portopalo di Capo Passero you'll find a thriving fish market.
In any case, if you are looking for a typical tourist village, with group dances and aperitif games, unfortunately we are not for you. And
we don't have a swimming pool
because, given that there are plenty of swimming pools in Milan or Turin, let's assume that you come here to Sicily for our beaches and our sea... But would you seriously travel for fifteen hundred kilometers to jump into a pool?!
Do you know how to play or sing?
So don't worry, we'll surely have a jam session together! If you are a guitarist, a bassist, a drummer or a singer, here you already find everything you need! From friday evening to Sunday ,this is our entertainment: play with you!
Warning! Here we recyle and we really care about it. If your sense of civic spirit stays at home while you are on vacation, keep looking… Probably this place ain't for you.
The staff of the Agricamping Sophia
BLOG NEWS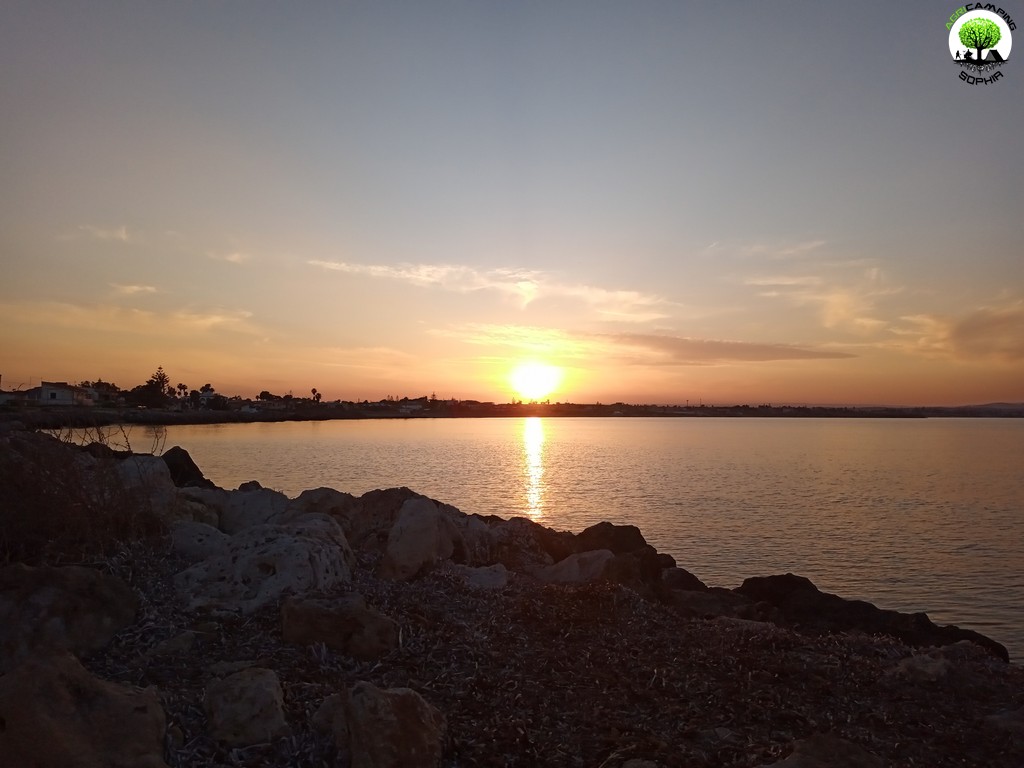 IDIOT TOURIST TAX
While there is talk of reducing the tax wedge and aid to companies as an incentive for job creation, the local political scarcity decides against the trend to increase the rates of the tourist tax. We should roll out a perpetual red carpet to the tourist who comes to spend money to sleep, eat, visit museums, crowd the bathing establishments, because (one really has to be intellectually gifted not to understand this…) if businesses survive, not only can they easily pay already expensive IMU, TARI and various surtaxes but, consequently, they can pay their employees so that they themselves pay their mites...
But no! Tourist, do you want to come and visit what pertains to our municipal area? Then we punish you! Here's a nice tax (in our case) of
2 euros and 50 cents per night (for a maximum of 6 nights) if you are over the age of 14
and do not belong to any of the...